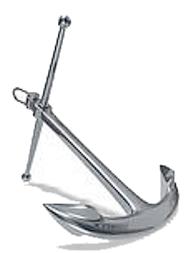 Terms Segregation App
Legal Notice
This application is provided by exag GmbH, a limited company trading in Germany. exag GmbH is registered in Germany under HRB 5894 HL, Tax ID is DE 240 555 367.

You will find more information about us at www.exag.net

This application is a tool to check the segregation requirements of the IMDG Code, but the IMDG Code, as amended and published by the IMO, is the only mandatory regulation for the carrying dangerous goods on ships to which the SOLAS applies, and has to be consulted. This application has been developed very accurately, but nevertheless, exag GmbH does not take any warranty for the correctness of the data and does not assume any liability for mistakes in the application and is in no case responsible for any transport delay, damages, penalties or any other event caused by this application.

We do not collect any personal data from the buyers.

Applicable law is the German law and to the exclusive jurisdiction of the German courts.

After starting the application please have a look at "Info" for some information about the application and to find this text again, if needed.
Subscription Policy
For using the Segregation App you need to sign a month-to-month subscription (2.99 € per month or equivalent) that begins at sign up. Once signed up you can use the App with all functions. You can easily cancel it anytime and online, to the end of the current cancellation period. There is no cancellation fee. The payment is made via the user's App Store Account and the account will be charged within 24 hours before the expiration of the current cancellation period. The subscription automatically renews unless auto-renew is turned off at least 24-hours before the end of the current period. The subscription can be managed by the user and automatic renewal can be disabled under App Store Account Settings. During an active billing period, the subscription cannot be terminated early.